Important Jog-a-thon Fundraising Information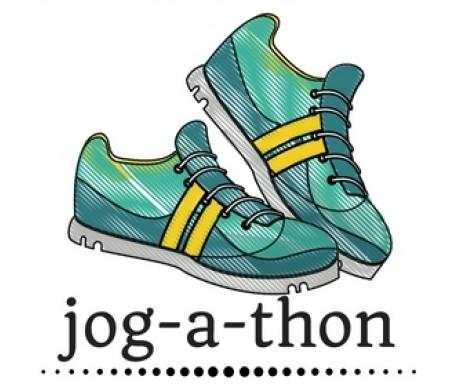 Dear Caleb Families,

SAVE THE DATE for our annual Jog-a-thon on Friday, October 14th, 2022! This year we hope to raise $40,000 to fund art, music, and other enrichment programs that are so critical to the growth of our IB learners! Reaching our goal is only made possible by each of you, and we are so grateful for your efforts to raise funds to support our students and our school.

We are excited to streamline our fundraiser by going online with 99Pledges. You will be able to reach out to friends and family by email, Facebook, and Twitter, instead of going door-to-door, tracking commitments, and handling checks.

Later this week, you will receive an email with a link to your student's online pledge page. You do not need to log in or change anything. All you have to do is make a donation for whatever amount you can, and share your student's link with friends and family. We hope for 100% participation -no amount is too small. Truly…it takes our entire community to fund enrichment, programming, tutoring, and field trip opportunities.

If you do not receive the email for whatever reason, simply search and find your child's pledge page here: https://app.99pledges.com/fund/calebgreenwood or reach out to Pali Jen at aj2150@gmail.com for assistance.

This year's Jog-a-thon is made possible by our generous sponsors. A HUGE THANK YOU to each of them! With their support we can provide each of our kiddos a free jog-a-thon shirt. Last year there was a student art contest for the jog-a-thon art and sixth grader Grace Zylstra submitted the winning design.
Platinum Sponsors:
Rex Hescock, Better Homes and Gardens RE
Szymanowski Orthodontics
Elise Brown, Realtor
Christopher Wood – Dreyer Babich Buccola Wood Campora, LLP
Gold Sponsors:
The Woolford Group
Pine Cove Tavern
Surety1
The Ferrera Law Firm
Urijah Faber's Ultimate Fitness
-PTSO Jog-a-thon Committee
P.S. We are working on the October 14 schedule and will share that in the future. Parents and family members are invited to cheer on their athletes at the field. Academic instruction and recess schedules will continue throughout the day, with the exception of the classes that are warming up and running the track, so please come to cheer on the field but do not come to visit the classrooms or interrupt academic instruction in other parts of the school. Keeping our focus on student athletes and the cheering area will help the schedule run smoothly!