JOG-A-THON IS FRIDAY, OCTOBER 14TH!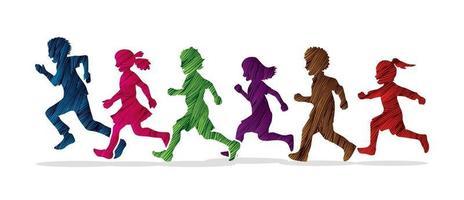 Our Caleb Cougars will hit the track this Friday for our annual Jog-a-thon. This year we hope to earn $40,000 as a school community to support all of the enrichment programs that help make our school an amazing place for our IB learners. We are about half way to our goal raising approximately $19,500, but we need your help to reach that final goal! If you have not yet donated, please consider doing so here. You can make a donation directly to the school or on behalf of your student. You can also spread the word by sharing the link above, or your student's personal fundraising link from 99Pledges.
This year, top earners will receive Caleb Spiritwear Swag Bags and the entire school will receive a DJ Dance Party with DJ Lady Char during lunch if we meet our fundraising goal! Shout out to our current top earners Maxine N., Veer N, and Reese W and to Mrs. Cherry's Kindergarten class who have collectively brought in $2,640 to be our top earning class to date. Keep up the great work Cougars!
If you are interested in volunteering at the jog-a-thon this year, please sign up here as we have some critical needs during the event to help it run smoothly! Please note that all volunteers must have completed and approved volunteer packets on file with the office in order to support this on-campus event.
Our Jog-a-thon is made possible by the generosity of our wonderful sponsors. THANK YOU!
Platinum Sponsors:
Rex Hescock, Better Homes and Gardens RE
Szymanowski Orthodontics
The Woolford Group
Elise Brown, Realtor
Christopher Wood – Dreyer Babich Buccola Wood Campora, LLP
Gold Sponsors:
Surety1
Pretty Please Aesthetics
Modified Syrup Co.
The Ferrera Law Firm
Urijah Faber's Ultimate Fitness
PineCove Tavern
We can't wait to see you all on the track!