Jog-a-thon Fundraising Happening NOW!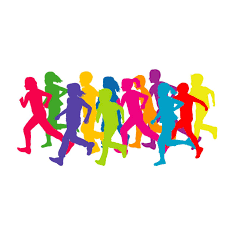 Jog-a-thon is back Friday, October 14th!
The Jog-a-thon is an incredibly important fundraiser for our school, with money raised going directly to support music, Spanish, art, and other programs critical to our IB community. So far we have raised almost $7,000 towards our $40,000 goal!
With only a couple of weeks left, we need your help to reach our fundraising goal! A few actions you can take:
Donate you can find your student's fundraising page or donate directly to the Caleb Greenwoood Jog-a-thon HERE!
Share your student's 99Pledges fundraising link and encourage friends and family to help support our school!
If you have any questions on 99Pledges, please contact Pali Jen at aj2150@gmail.com
We have some amazing prizes for the top earners this year, and an incredible schoolwide reward for the Caleb Cougars should we meet our goal. Stay tuned for prize announcements next week!
Our Jog-a-thon is made possible by the generosity of our wonderful sponsors. THANK YOU!
Platinum Sponsors:
Rex Hescock, Better Homes and Gardens RE
Gold Sponsors:
We can't wait to see you all on the track!
Sincerely,
PTSO Jog-a-thon Committee