Book Fair at Barnes and Noble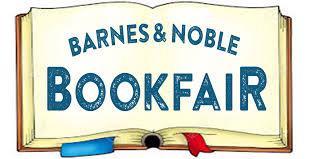 Come support Caleb Greenwood at the Book Fair at Barnes & Noble Store at the Arden Fair Mall. The store opens at 10am!
Caleb Greenwood teachers will be leading story time:
Ms. Hiett will read at 11:00 am
Miss Bond will read at 11:30 am
Ms. Kitowski will read at noon
Mrs. Le will read at 12:30
Mrs. Cherry will read at 1:00 pm
Ms. Symkowick-Rose will read at 1:30pm
A percentage of the proceeds from the event will benefit the school!
Visit BN.COM/bookfairs to support us online from 2/1/20 to 2/6/20 by entering Bookfair ID 12584983 at checkout.