2022 MODIFIED School Tour Dates & Times!
Tours Have Been Modified! Please Read!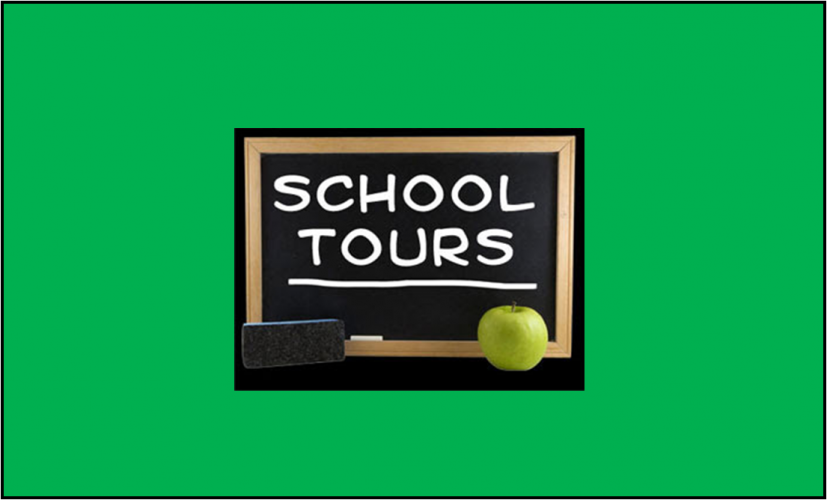 Because of the Omicron surge and changing safety protocols, we are no longer able to host tours during school hours. We will still hold two modified tours that will be for a reduced number of participants (25 in small groups of 2-4) during non-school hours. Those already pre-registered do not need to sign-up again and will be notified through Sign-Up Genius of the changes.
School Tours:
Thursday, January 20th – 3:30 – 4:30pm (Check-In 3:15)
Thursday, January 27th – 2:30 – 3:30pm (Check-In 2:15)
Please note, tours are still subject to change!
Please click on the link below or the attached flier to see how you can participate in a school tour. Pre-registration and masks are required! Click Registration Link in the Flier:
2022 School Tours Information and Registration
Can't Catch a Tour? Check out our School Tours 2022 Newsletter to learn about our unique school community and programs. Be sure to click on all the pictures and embedded links for information!
https://drive.google.com/file/d/17u5WaaTnWCdLg3gCgBP1XGWAvVZwPkUx/view?usp=sharing
Not sure if you are in the attendance area for Caleb Greenwood? Please follow this link to find out! https://saccityusd.maps.arcgis.com/apps/webappviewer/index.html?id=65299203ccef4df4969dc9169f61a424