Sac City Brews
OCTOBER 18, 2023 and OCTOBER 19, 2023 from 3:00PM- 8:00PM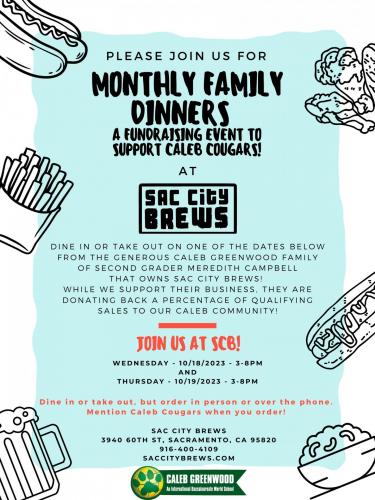 This month, we have partnered with Sac City Brews, which is owned by the generous Caleb Greenwood Family of second grader, Meredith Campbell.
We have spread out the fundraiser between two days from October 18th-October 19, 2023 (Wednesday and Thursday) so that we can spread the love that Caleb gives between two days, and to accommodate the busy schedules of our families during the busy Fall and Soccer season.
Wednesday, 10/18, 3pm – 8pm
Thursday, 10/19, 3pm – 8pm
Bring your family to dine in or take out delicious local food and drinks. A percentage of sales will be generously donated back to Caleb Greenwood PTSO!
Thank you, Sac City Brews!