Support Action at Caleb! Donate!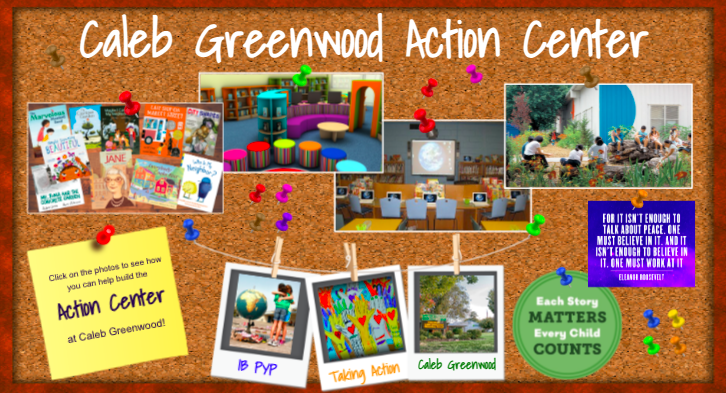 Your donation will help us build our Caleb Action Center (CAC)– a place where kids and adults will learn, think, inquire, reflect, play, build, create and take action to create a better and more peaceful world. You can expect the CAC to be a positive, affirming, culturally responsive place where, with your help, we serve and empower every member of our school community!
Please explore our Fund-A-Need site to see the types of items to which your donation will contribute such as IB Learner Profile and culturally responsive book collections, updated technology, flexible furniture, outside learning space equipment and more!